Ray chats about his formative musical years (1956-1962)
Ray Fenwick's first professional band was Rupert and The Red Devils, based in West London.  They played bluebeat and ska which was unusual for the time. It was 1962.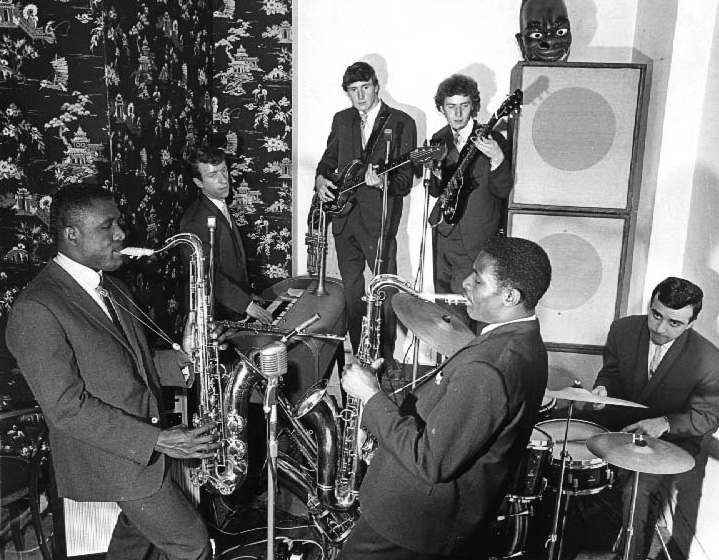 One of the Red Devils, Nathaniel Fredericks, was to join Jimmy James and the Vagabonds who enjoyed minor chart success in the 1970's.
The Red Devils did a stint on the German club circuit and it was here that Ray befriended Dutchman Gerry Romeyn who later introduced him to Peter Tetteroo.
Ray recalls Rupert & The Red Devils and his Dutch  connection with Gerry Romeyn
In 1964 Ray Fenwick did a season at Butlin's Holiday Camp in Clacton with a group called The Excels. They backed a number of well-known names, including Marty Wilde, Crispian St.Peters and Gene Vincent.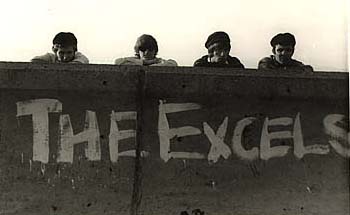 They also backed Elkie Brooks and The Marionettes, a singing group whose ranks included Mac and Katie Kissoon who went on to have chart success in the 1970's.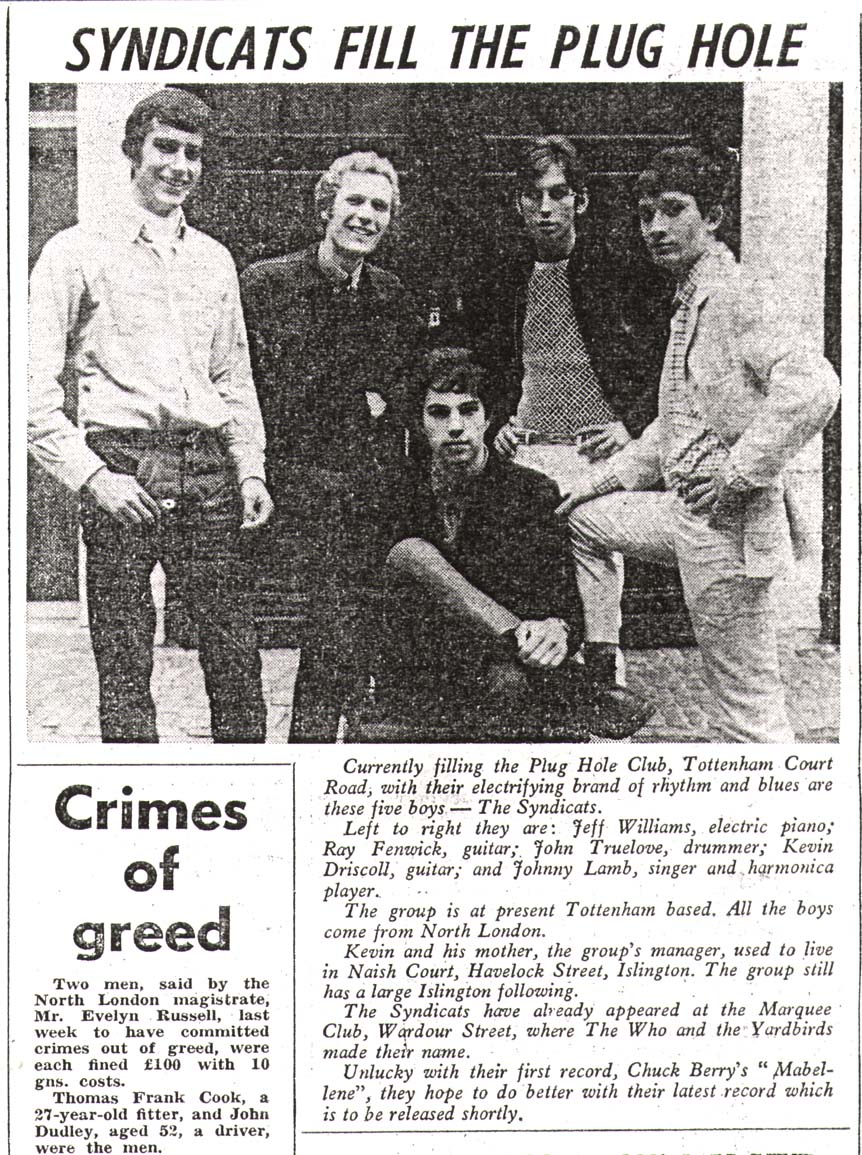 In timeworn fashion for musicians, Ray then answered a small ad in the local paper and joined The Syndicats, whose guitarist Steve Howe (later of Yes) had just left.
He already featured on the "A" side of the group's next single, but it was Ray who came up with the "B" side "Crawdaddy Simone". This featured some incredible wah-wah effect guitar and is now something of a Freakbeat classic. At the controls was legendary producer Joe Meek.
Ray recounts The Syndicats and Tee Set (1964-67)
In late-1965, Ray was asked by Peter Tetteroo to join the Dutch-based group Tee Set. The group achieved cult status in Holland.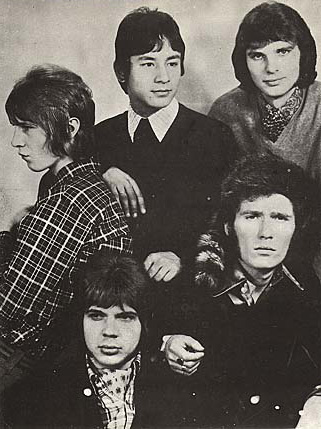 Out of this came After Tea, formed by Hans van Eijck (keyboards and vocals) and Robbie "Polle" Eduard (rhythm guitar).
After Tea enjoyed tremendous success in Holland with several hit singles, including the inventively titled "After Tea".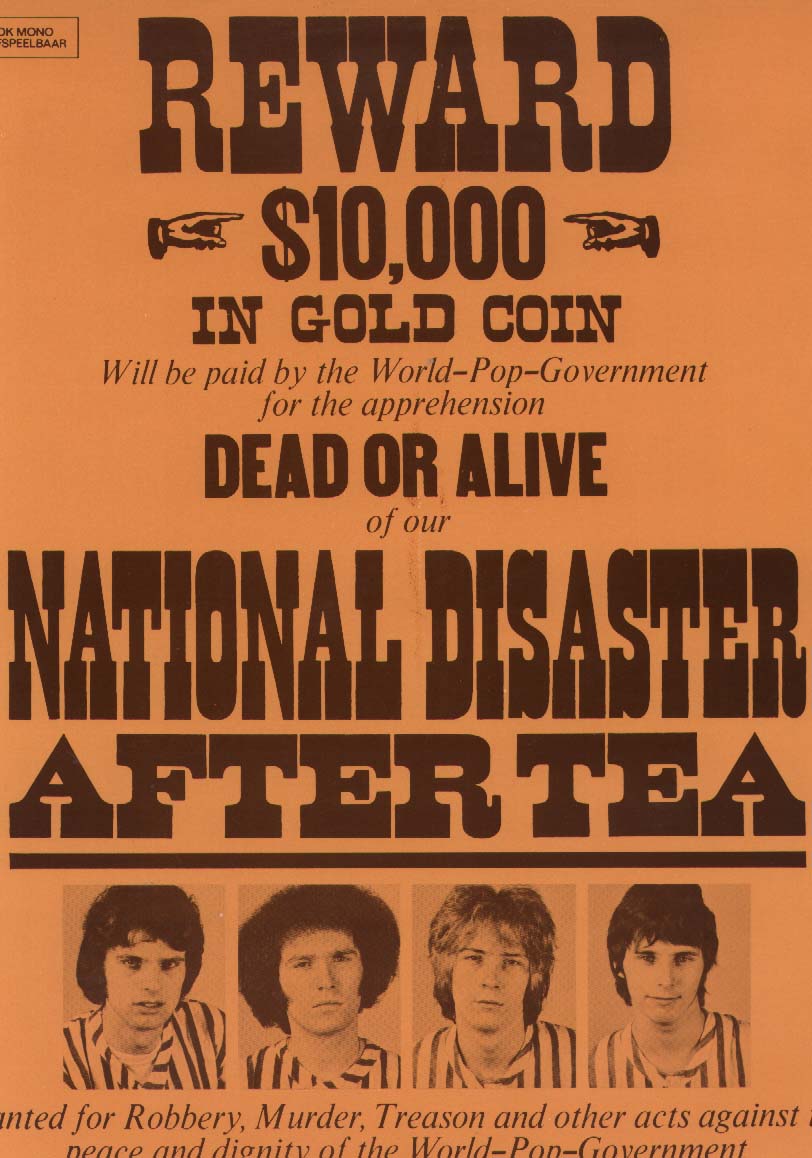 Ray maintained his links with the group's charismatic singer, Peter Tetteroo, and  Eduard would team up with Ray again for the Minute By Minute project in 1989.
As a result of his work in After Tea, Ray came to the attention of Dutch booking agents. One of whom recommended him to Spencer Davis who was on tour in Holland and looking for a new guitarist…
Stevie Winwood had not long left The Spencer Davis Group. Although work had started on the band's next single, his replacement Phil Sawyer was restless…
Spencer Davis invited Ray to his hotel lobby for an impromptu audition.  (This recalls a similar demo by Martin Barre for Jethro Tull's Ian Anderson). Ray was then invited to London.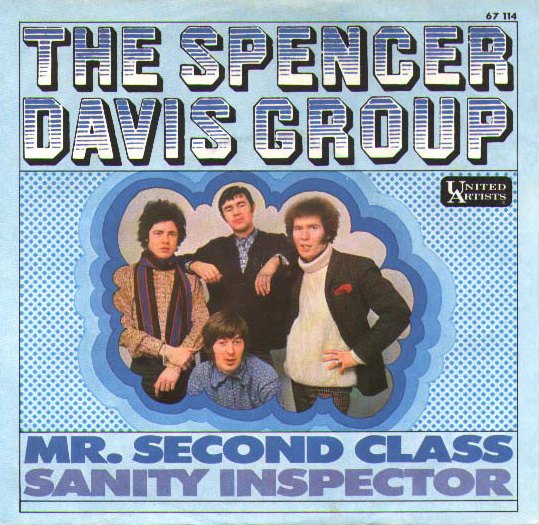 He proceeded to dub backing vocals and guitar for the next single "Mr Second Class" but was able to wholeheartedly contribute to the album "With Their New Face On".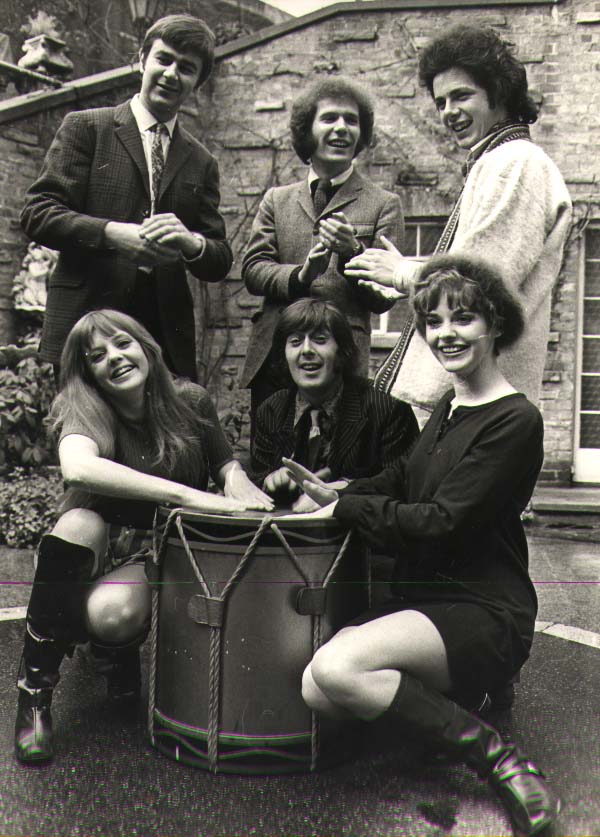 The following period is documented on the compilation, "Taking Out Time 67-69" which includes the previously unreleased "Letters From Edith" album. This was taped early in 1969 but the band broke up shortly afterwards.
There was a brief reunion in 1973 when The Spencer Davis Group reformed for a tour of the USA and two albums.
The cult children's show "Magpie" featured some memorable theme music. Although essentially The Spencer Davis Group, the theme was credited to The Murgatroyd Band.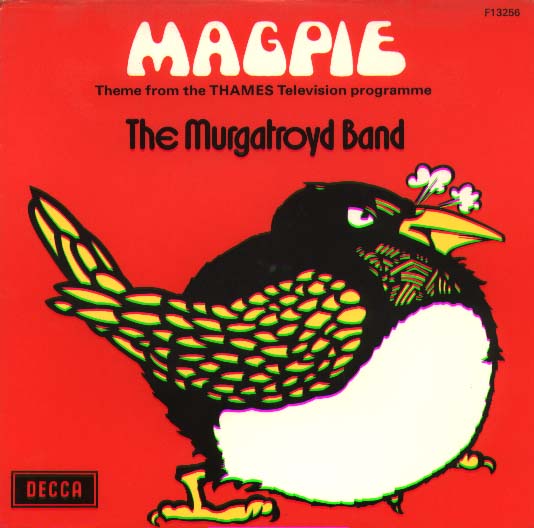 The programme's mascot was a bird called "Murgatroyd". The song has since become something of a club and cult classic.
Ray chats about Spencer Davis Group and Magpie (1968-9)