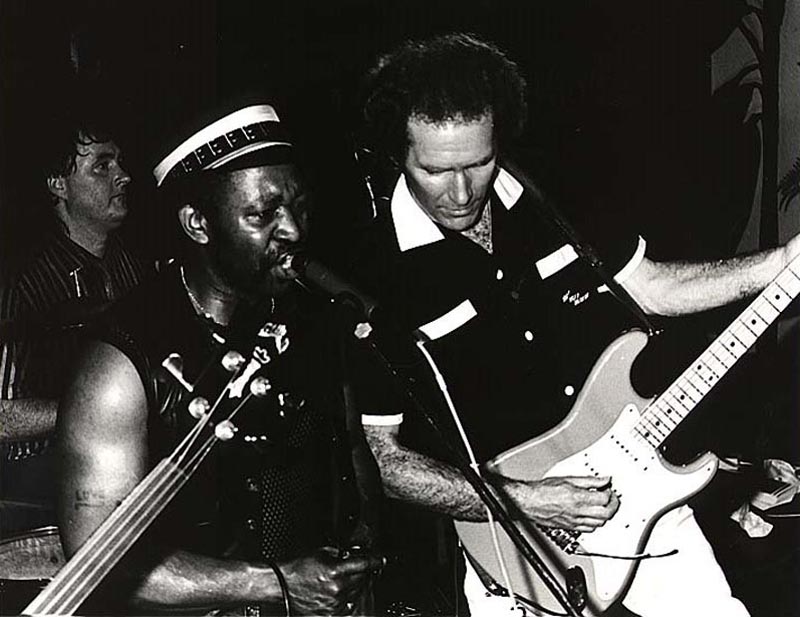 In the 1980s Ray was sessioning again with artists such as Finardi, Dick Rivers and Johnny Mars. 
In the early part of the decade, living near Hastings in Sussex, Ray got involved with the local and burgeoning Mod scene.  He produced the Teen Beats and The South Coast Ska Stars.
Ray discusses his work with the Mod scene in the early 1980s demonstrating his versatility and keenness to embrace younger artists
He was her initial producer and also contributed songs to Samantha Fox's debut album 'Touch Me' (1986).
In 1987 he formed a musical collective called Forcefield with legendary drummer Cozy Powell.  The idea was to invite guest singers and players combined with the continuity of Ray's writing and production skills.
Peter Prescott sang on the first album, with Tony Martin (Black Sabbath) guesting on the second whilst Graham Bonnet (Rainbow) appeared on the third and fourth in the series.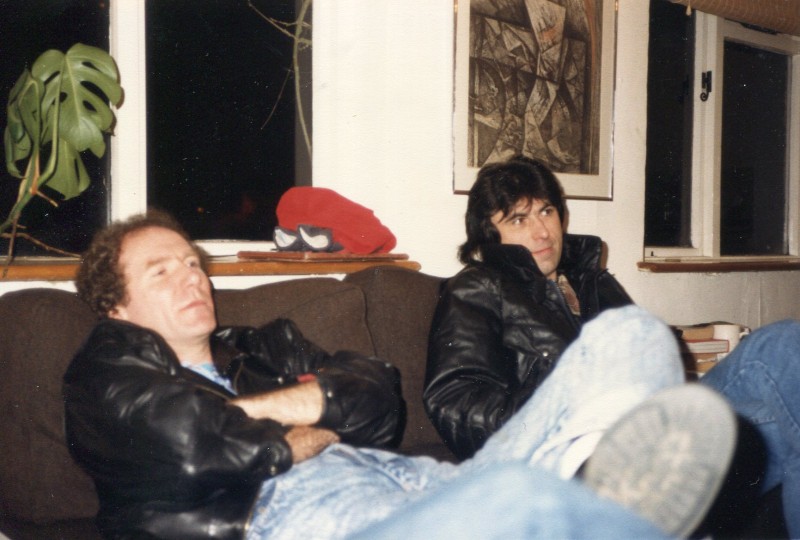 The music was mainstream melodic hard rock with a definite American AOR feel. The albums were particularly successful in Japan.
"I had a lot of offers from people to tour and manage it but it never really got off the ground. The problem with those kind of things is that everybody is always doing something else and it's a nightmare trying to organise it."
Ray on Cozy Powell, Jan Akkerman and Graham Bonnet with whom he worked on the Forcefield project (January 2021)
When Ray was planning the second Forcefield album in 1988 the name of Jan Akkerman as guitarist immediately came to mind and Jan subsequently contributed to the third album. Ray has long been an admirer of Jan's guitar style and whilst with the Spencer Davis Group he supported Focus on a tour of the States in 1974.
"I remember seeing Focus at the Marquee and they were so good. And I remember when we toured with Focus in '74 Jan was using banks of these Leslie cabinets. It was incredible!"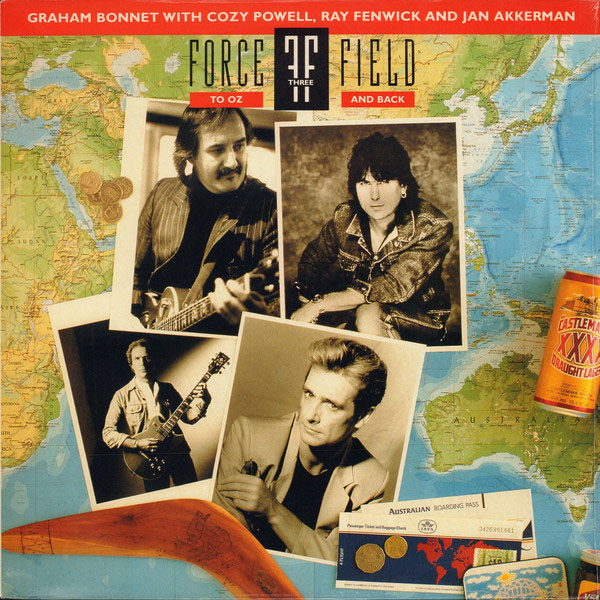 The Jan Akkerman link was renewed in 1989 when Jan guested on two tracks for Ray's Minute By Minute project. This was originally released on a small label in Holland, with rather uninspiring artwork, and only available in limited quantities. The CD was remastered in 2002, with a new cover and with more information.
How did the "Minute By Minute" project come about?
"Robbie "Polle" Eduard was the bass player in The Tee Set when I first joined, he was also the bassist in After Tea a Dutch band who have since become something of a cult in Holland."
"I'd been working with Polle for many years so I said why don't we get together and start to write some songs. We got a guy called Ruud De Graaf who was managing Polle to book studio time and we put it out on Telstar. This was a mistake as the guy there only had experience of traditional Dutch acts. Anyway the licensing deal expired and we were free to take it elsewhere."
How did you get Candy Dulfer on the album? "At the time she was only 19 and she was a friend of someone working in the studio. I said I wanted a sax player and he suggested Candy Dulfer. When I heard this young kid play I thought it was fantastic and she also looked like a movie star!!"