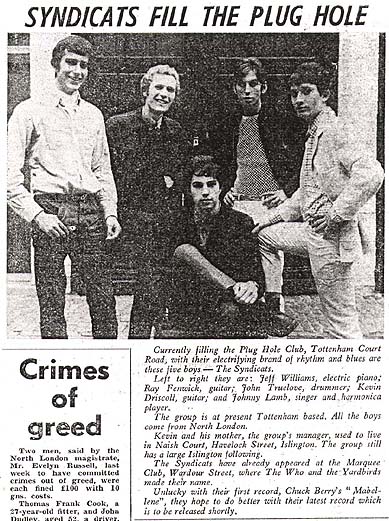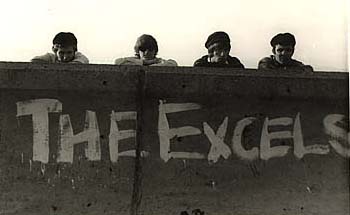 The Red Devils did a stint on the German club circuit and it was here that Ray befriended Dutchman Gerry Romeyn who later introduced him to Peter Tetteroo. In 1964 Ray Fenwick did a season at Butlin's Holiday Camp in Clacton with a group called The Excels. They backed a number of well-known names, including Marty Wilde, Crispian St.Peters and Gene Vincent.

They also backed Elkie Brooks and The Marionettes, a singing group whose ranks included Mac and
Katie Kissoon who went on to have chart success in the 1970's.

In timeworn fashion, Ray then answered a small ad in the local paper and joined The Syndicats, whose guitarist Steve Howe(later of Yes) had just left. He already featured on the "A" side of the group's next single, but it was Ray who came up with the "B" side "Crawdaddy Simone". This featured some incredible wah-wah effect guitar and is now something of a Freakbeat classic. At the controls was legendary producer Joe Meek.