---
LATEST NEWS

Ray performed in Hamburg, Germany on 29 March 2008 with Eddie Hardin.

---
…proves himself as adept at the syncopated drive of mod as he was at the sensual squelch of soft porn…
Goldmine, USA (March 2002)
review of "Mod City" (Angel Air SJPCD097)
---
2006-7
Ray is currently involved with Mike Hurst's Rockmasters.
In December, a themed weekend celebrated the music of Led Zeppelin
---
2005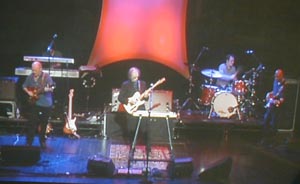 DVD with Steve Howe
A new DVD was released on May 30 featuring Ray with Yes guitarist Steve Howe.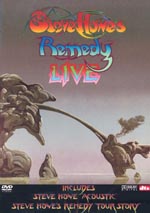 Ray featured in Steve's band that toured in March 2004, and the DVD features concert footage, and a bonus 'tour story' feature.
'Steve Howe's Remedy Live' is released by Classic Pictures (DVD7044X)
www.getreadytorock.com wrote:
In 2004 Steve Howe hit the road for the first time in a band format, having completed several solo tours.

This time he teamed up with his sons, Virgil and Dylan (keyboards and drums respectively), bass player Derrick Taylor and GRTR! contributor and guitar supremo Ray Fenwick.

Steve Howe seems a very honest and direct sort of person and the interview material on the DVD illuminates the concert performances. It provides a fascinating insight to Howe's work outside of Yes and the development of a band concept to tour his 'Elements' album.

Ray Fenwick is ever the consummate professional and had the unenviable task of transcribing Steve's guitar parts. The preparation shows in the concert footage, an exemplary display of fine musicianship and superlative guitar playing.

The album 'Elements' is an excellent showcase for Howe but strangely this DVD only features two tracks. Other material is drawn from Steve Howe's previous solo outings including the excellent 'Sensitive Chaos' (from 'Turbulence').

You can't help thinking after watching the two 'lads' Virg and Dylan interviewed, they're not quite sure whether it's cool to be seen playing with 'the old man'.

Nevertheless, the family support - and the presence of Ray Fenwick who belongs to Steve's wider musical family - is a joy to watch.

Super filming and sound make this a DVD worth seeking out, and fans will lap up the bonus Steve Howe acoustic set. Older men rock? Definitely. Cool? Debatable. ****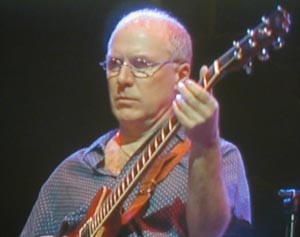 2004
Ray on the road with James Burton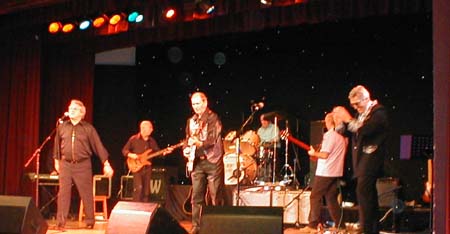 Ray performed in an all-star band on Saturday 20 November, supporting the legendary guitarist James Burton, at the Floral Pavilion Theatre, New Brighton, Merseyside as part of the annual International Guitar Festival. (www.bestguitarfest.com)
The show was billed as a tribute to Ricky Nelson, but included songs originally made famous by Elvis Presley (with whom Burton performed in the sixties).
Dave Sampson (who toured with the Larry Parne's show with such greats as Billy Fury and Marty Wilde) fronted the band which included Clem Cattini (drums), one of the Tornados (Telstar) and one-time member of Billy Fury's backing group and Colin Farley (bass) who was with "Cutting Crew", who had many hits in the U.S.A.
Dave said: "It's such an honour to be on stage with James, one of my heroes". Dave had set up regular contact with Ricky Nelson, in the latter part of his life.
Ray had the opportunity to play with one of his all-time heroes, too. "These are songs I grew up with, and James Burton was a big influence on myself and many other guitarists."
---
Ray on the road with Steve Howe
Ray guested with the Steve Howe band on Steve's "Remedy" tour in March.
Ray played 2nd guitar on the tour; Ray had replaced Steve in the Syndicats back in the '60s!
Guitar & Vocals: Steve Howe
2nd guitar: Ray Fenwick
Keyboards: Virgil Howe
Bass: Derrick Taylor
Drums: Dylan Howe
---

Reissue of Rockfield Mixes
Angel Air Records release a new version of the Ian Gillan Band 'Rockfield Mixes' in March. This CD features a new interview with Ray.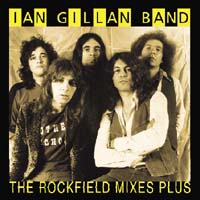 TRACK LISTING
1. Clear Air Turbulence 2. Five Moons 3. Over the Hill 4. Angelo Machenio 5. Money Lender 6. Goodhand Liza
7. This Is The Way 8. Apathy (backing track)
BONUS TRACKS
9. Over The Hill (live) 10. Smoke On The Water 11. Interview with Ray Fenwick 12. Mercury High (backing track)
---

Previous News:
2003
MUSIC MAKER MIKE's DVD FEATURES RAY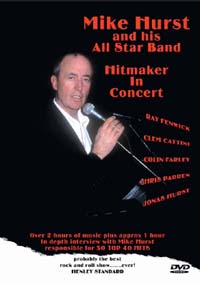 Released on 4 August, Ray appears on a new DVD featuring top producer Mike Hurst 'and his all-star band'.
The DVD includes an interview with Ray about his career, and a full-length concert recorded in January 2003.
Over the past few years Mike Hurst has been lecturing to schools and theatre audiences about 'the history of popular music' and the 'Music Maker' concert is a trawl through 20 years of rock 'n' roll history.
Further information: Angel Air Records





---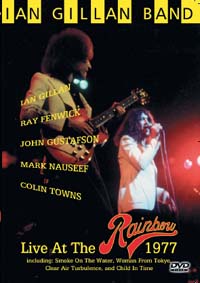 1977 RAINBOW GIG RELEASED ON DVD IN MAY!
A film of the 'Live At The Rainbow' concert is released on the Angel Air DVD imprint 'Angel Air Waves' on 12 May.
The DVD includes an interview with Ray, an Ian Gillan interview in Japan and bonus rarities.
Further information: Angel Air Records

WIND IN THE WILLOWS IS RELEASED ON DVD!
A film of the 'Wind In The Willows' concert recorded for German TV in 1991 is released on the Angel Air DVD imprint 'Angel Air Waves' on 10 February.

The performance features an all-star cast of British musicians including Tony Ashton, Jon Lord, Graham Bonnet, Zak Starkey, Don Airey, Denny Laine, Maggie Bell and of course Ray!

Further information: Angel Air Records
This has to be one of the best DVD's I have seen for a while…Classic rock fans of all genres will love the superb musicianship - especially in the keyboard area - and some great vocal work too by Graham Bonnet and Joe Fagin, not to forget Maggie Bell too.
Classic Rock fanzine (March 2003)
---

TWO NEW CDS TRAWL RAY'S BACK PAGES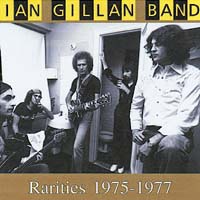 Two new CD releases from Angel Air Records feature Ray. 'Rarities 1975-1977' features tracks from his personal archives and provides here over 60 minutes of rare, alternative versions and previously unreleased tracks which are a must for Ian Gillan Band fans all over the world. Ray has overseen the mastering as well as providing rare band photos from his own personal collection. This CD is available in January 2003.
February sees the release of Summer Wine the project with Mike Hurst, John Perry and Tony Rivers (better known as the lead singer with sixties group Harmony Grass).
CD Store

In November, the Angel Air CD 'Producers Archives Volume 1' spotlights the work of Mike Hurst who has worked closely with Ray over the years. There is one track on this CD actually produced by Ray: it's taken from the first album by Samantha Fox.
---

Previous News:
2002
PETER TETTEROO R.I.P.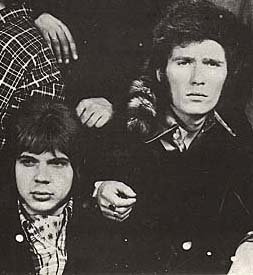 Ray's sparring partner in The Tee Set died in the early hours of Monday morning 9 September. Ray sends his sincere condolences to Peter's friends and family at this very sad time.
---
PHIL CORDELL CD REISSUE IN JULY
Angel Air Records release a "double" CD reissue in July, featuring the singer-songwriter Phil Cordell. Ray plays on the "bonus" album 'Born Again' first released in 1977.
---
SUNDANCE CD REISSUE IN MAY
Angel Air Records release the one and only SUNDANCE album on May 13. This band formed in 1981 and consisted of producer Mike Hurst, better known for his time in the sixties group The Springfields, Michael de Alberquerque (ex-bass player with ELO) and sixties singing star Mary Hopkin ('Those Were The Days'). Ray was enlisted as guitar player for the session.
---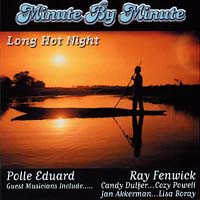 MINUTE BY MINUTE REISSUE IN APRIL
Angel Air Records release Ray's 1989 project 'Minute By Minute' on 15 April. Featuring original material, Ray teamed up with one-time Tee Set and After Tea colleague Polle Eduard. They are joined by the late great COZY POWELL on drums, Focus guitarmeister JAN AKKERMAN and saxuality star CANDY DULFER.
…a supremely lush slice of classy AOR, with excellent songs expertly played and revelling in its makers pedigrees…While the overall mood of Long Hot Night could be compared to a period Eric Clapton album, it is utterly devoid of the somewhat embarrassing baggage that normally accompanies such a designation.
Jo-Ann Greene, Goldmine (August 2002)
On a related note, Ray contributes to a new book about his long-time friend and musical collaborator Jan Akkerman. The book is published in July by SAF Publishing. Ray gives an account of why he finds Jan's music and guitar style so interesting and refers to his time with Forcefield.
---

Previous News:
2001
BBC RADIO INTERVIEW ON NOV 23
Only weeks after the first airplay for Ray's promotional single "Tam Tam" on Jazz FM, BBC Midlands interviewed Ray and featured his music.
Broadcast on Friday November 23 (7-9pm) the programme was presented by Chris Savory.
On Sunday October 28, "Tam Tam" was broadcast on Steve Quirk's 'Fusion Flavours' programme which is relayed on the national Jazz FM network.
RAY WORKS ON NEW ALBUM
Ray is currently working on a new album, marrying the best of his guitar style with contemporary beats. First tracks feature a retro jazz funk groove "Going Large", a beautiful smooth-jazz burn "Tam Tam", and a jazz fusion piece which is redolent of an exciting action movie soundtrack mixed with a hint of Jeff Beck!
FANCY RE-ISSUE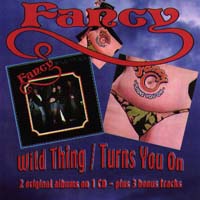 The complete Fancy album output has been reissued, with three bonus tracks. The album "Wild Thing" (which featured the band's 1974 US hit single of that name) is back-to-back with "Turns You On" the American title of Fancy's follow-up LP in 1975 (released in the UK as "Something To Remember".
Released on Angel Air Records on 13 August 2001, it includes an informative booklet featuring previously unseen photos from Ray's personal collection and sleeve notes by producer Mike Hurst.

ALSO SCHEDULED for release on Angel Air is a reissue of Ray's album "Minute By Minute".

---
MOD RELEASE IN OCTOBER 2001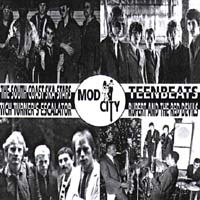 Ray has coordinated the release in October of "Mod City" (Angel Air RecordsSJPCD097) which celebrates mod culture through 3 decades (1962 to the mid-80s). Eight tracks are previously unreleased and include RUPERT AND THE RED DEVILS and THE SOUTH COAST SKA STARS and the TEENBEATS whom Ray produced.
IAN GILLAN BAND JAPAN GIG RELEASED IN MARCH 2001
Ray completed the mastering of a historic 1977 recording featuring the Ian Gillan Band in Hiroshima. Ray says that he has worked hard at improving the quality of the original concert tape which although not hi-fi by today's standards more than compensates in sheer atmosphere.
Released on Angel Air Records on 26 March 2001, it includes an informative 16-page booklet featuring previously unseen photos from Ray's personal collection.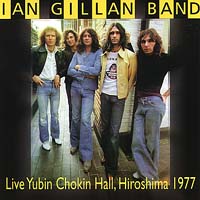 ---
RAY COMPLETES SESSION FOR MIKE BERRY
Ray completed a session for sixties-star Mike Berry on 19 February. This also included Tom McGuinness.
---
ROCK 'N' ROLL SAINTS
Ray has completed tracks for an album featuring rock 'n' roll singer Tony Kenwood and his group The Saints, based in Eastbourne. All the tracks have been done in his studio except for vocals/over-dubs. This has given Ray the idea to expand his work using several rock 'n' roll guitar instrumentals with a view to a future release.

---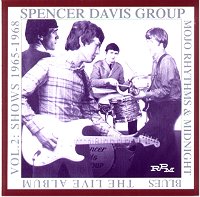 GENO WASHINGTON CD NOW RE-ISSUED
SPENCER DAVIS SESSIONS RELEASED
The album produced by Ray for R&B artist Geno Washingtonn - 'Change Your Thoughts Change Your Life' - is now reissued on Cherry Red Records.
On the same label, there is the release of two albums featuring Ray in the Spencer Davis Group. Entitled "Sessions & Shows 1966-1968" Vols 1 & 2 the albums feature many big hits from the era in previously unreleased live or session form. (RPM 207 & 216). See Ray's stage outfit c.1968!
---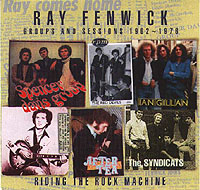 GROUPS AND SESSIONS ALBUM CAN BE PURCHASED ONLINE
Special offer, only £10.99!
The definitive Ray Fenwick compilation "Groups & Sessions 1962-1978" is now available for purchase online. This excellent album brings together many of the landmark tracks of Ray's career from rare recodings with his first group "Rupert & The Red Devils" through his work with The Tee Set, Spencer Davis and the Ian Gillan Band. Also featured is cult TV theme "Magpie".
This release is complemented by extensive liner notes and rare photos. The album can be purchased using a secure ordering system.

---
GIG GUIDE
At the moment, Ray is playing in and around his home town of Spalding, Lincolnshire with good friend/guitarist/vocalist Lloyd Watson. Check out local press for details.
Lloyd has worked and toured with many famous artists including King Crimson, Roxy Music, Brian Eno and Phil Manzanera. Brian and Phil worked with Lloyd on the 801 project on Island Records in 1976. He featured on Eno's "Here Come The Warm Jets" and Andy Mackay (Roxy Music) "In Search Of Eddie Riff". The group also appeared at the Queen Elizabeth Hall and The Reading Festival in that year, with legendary drummer Simon Phillips. As a solo artist Lloyd Watson appeared on "The Old Grey Whistle Test" and In 1972 he won the Melody Maker Folk Rock contest.
BOOKINGS & ENQUIRIES
If you would like to book The Ray Fenwick Band, please contact :
The Music Index on +44 (0) 151 336 6199
E-Mail: info@rayfenwick.com

---
| | | |
| --- | --- | --- |
| | | |
| Back to Chart | | Next |